Home » Resources
Historical resources in musicology
A collection of materials pertaining to the history of musicology
Begun June 2003. Ideas or contributions welcome; please contact the AMS.
---
Papers of the American Musicological Society
The Society published five volumes of papers from its Annual Meetings prior to establishing its journal in 1948. They are currently being digitized (Feb. 2016). The tables of contents appear below; if you desire a specific paper, please contact the AMS and we'll expedite it. The Papers of the American Musicological Society are indexed in Marjorie Hassen and Mark Germer, Index to the Papers, Bulletin, and Journal of the American Musicological Society, 1936-1987.
1936, Chicago, Ill. (© 1938): Table of Contents
• 1936, Chicago: complete volume
1938, Washington, D.C. (© 1940)
1939, New York International Congress (© 1944)
1940, Cleveland, Oh. (© 1946)
1941, Minneapolis, Minn. (© 1946)
AMS free books
Five volumes published by the AMS are freely available online:
Joseph Kerman, The Elizabethan Madrigal, a Comparative Study (1962)
Edward R. Reilly, Quantz and His Versuch: Three Studies (1971)
Edgar H. Sparks, The Music of Noel Bauldeweyn (1972)
Lewis Lockwood and Edward H. Roesner, ed., Essays in Musicology: A Tribute to Alvin Johnson (1990)
Marjorie Hassen and Mark Germer, AMS: Index to the Papers, Bulletin, Journal 1936-1987
AMS Annual Meeting Abstracts, 1969-
Celebrating the AMS at Seventy-Five (2011)
AMS OPUS Campaign Report to Donors, May 2011
Bukofzer, Manfred. The Place of Musicology in American Institutions of Higher Learning. New York, Liberal Arts Press, 1957.
Crawford, Richard. The American Musicological Society, 1934-1984: An Anniversary Essay. Philadelphia: AMS, 1984.
de Lerma, Dominique-René. A Selective List of Masters' Theses in Musicology. Bloomington, IN: Denia Press, 1970.
Verba, Cynthia. The Ph.D. and Your Career: A Guide for Musicologists. Philadelphia: American Musicological Society, 1980.
Revised version:For Graduate Students in the Fields of Music: A Guide to Professional Development, 2011.
Photograph from the 1939 New York International Congress of Musicology
Follow the AMS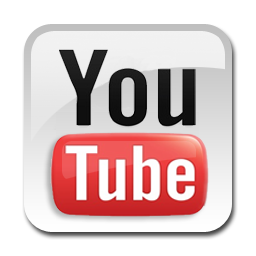 The Journal of Musicology
Description:
With arias analyzed, symphonies scrutinized, and requiems revisited, The Journal of Musicology offers you an unparalleled journey into the world of musical scholarship.
Founded in 1981 by Marian Green and published quarterly, the journal furnishes comprehensive articles in music history, criticism, performance practice, and archival research. Each issue contains a selection of studies and occasional review essays representative of the full range of today's diverse approaches to the exploration of music. The Journal of Musicology is a sound forum for analysis in this still-expanding discipline, drawing a loyal readership from eminent scholars and musicians to performers and students.
Coverage: 1982-2015 (Vol. 1, No. 1 - Vol. 32, No. 4)
Moving Wall:
3 years (What is the moving wall?)
The "moving wall" represents the time period between the last issue available in JSTOR and the most recently published issue of a journal. Moving walls are generally represented in years. In rare instances, a publisher has elected to have a "zero" moving wall, so their current issues are available in JSTOR shortly after publication.
Note: In calculating the moving wall, the current year is not counted.
For example, if the current year is 2008 and a journal has a 5 year moving wall, articles from the year 2002 are available.
Terms Related to the Moving Wall

Fixed walls: Journals with no new volumes being added to the archive.
Absorbed: Journals that are combined with another title.
Complete: Journals that are no longer published or that have been combined with another title.
ISSN: 02779269
EISSN: 15338347
Subjects: Arts, Music
Collections: Arts & Sciences III Collection, JSTOR Essential Collection, Music Collection